Chiropractor Christopher Perkins D.C.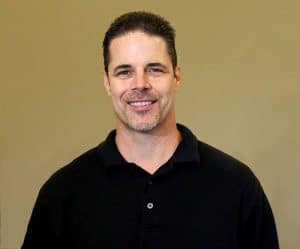 My name is Dr. Christopher Perkins, I was born in Virginia Beach, Va. and raised in Marietta, Ga. After graduating from Life University in 1998, I completed my internship in Jacksonville, Fl. before opening my first clinic in Athens, Ga. in 1999. I sold the Athens location and moved to Gwinnett in 2002 where our current office is located.
In my seventeen years of experience, I have become proficient in a variety of different chiropractic techniques, as I have learned that not one method works best for every person. We believe that maintaining a healthy spine is vital to health and enjoying a high quality of life. In addition to spinal adjustments, we provide each patient with a series of stretches and strengthening exercises that will help increase their flexibility and stabilize the muscles, tendons, and ligaments that support and anchor the spine.
There are variety of different therapies that we utilize to help accelerate the healing process. Massage therapy, electric muscle stimulation, active rehab and intersegmental traction are employed based on each person's condition
I look forward to helping you reach your fullest potential in spinal health.
Yours in health,
Dr. Christopher Perkins
---
Chiropractor Fred Buck D.C.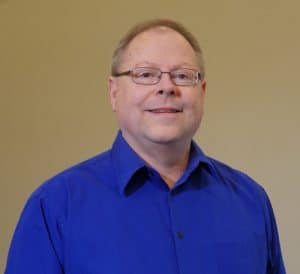 My name is Dr. Fred Buck, I was born and raised in Tampa, FL and attended Florida Atlantic University with a tennis scholarship. I received my B.A. in psychology there. After numerous knee injuries and surgery, I became a Chiropractic patient and it helped me tremendously. I was very intrigued with the science and art of Chiropractic. I went on to attend National University of Health Science in Illinois and obtained a B.S. in Human Biology. I then moved to Marietta, Ga where I attended Life University and received my D.C degree in 2001.
I had the pleasure of meeting my wife of now 17 years while attending Life University. I enjoy listening to a wide range of music and reading good books. Helping patients through Chiropractic Care is my passion and I look forward to meeting you soon here at Perkins Chiropractic.
Yours in health,
Dr. Fred Buck
---
Christy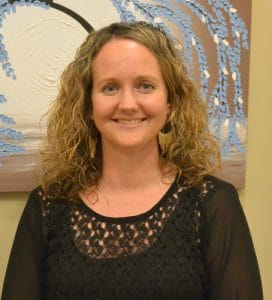 My name is Christy.  I am originally from Florida, now living in Walton County.  I've been married for 13 years and have 2 children.  I enjoy being active in sports and volunteering in the community.
---
Mandy
My name is Mandy. I was born and raised in Georgia. I enjoy custom cars, car shows, spending time with my boyfriend and our two dogs.
---
Casey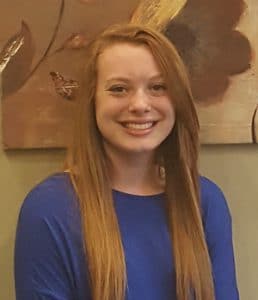 My name is Casey. I was born in Florida and raised in Georgia. I just graduated high school and am attending The University of North Georgia in the fall as a nursing major. I enjoy spending time outdoors and hanging out with my friends in my spare time.
---
Crystal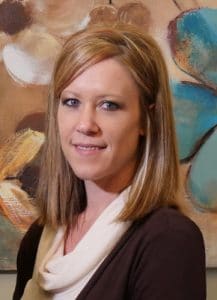 My name is Crystal.  I've worked in the Healthcare field for over 16 years, 10 of those being in Chiropractic.  I enjoy spending time with my animals and being outdoors.
---
Adele - LMT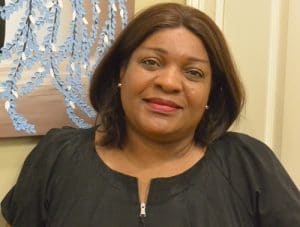 My name is Adele.  I am a Board Certified & Licensed Massage Therapist.  I have been working with Dr. Perkins for 12 years.  I graduated from Atlanta School of Massage and specialize in Medical Massage and Neuromuscular Therapy.
---
Robin - LMT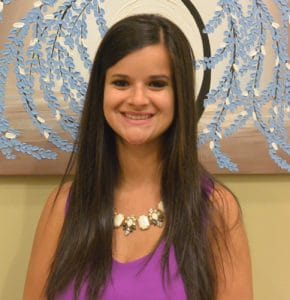 My name is Robin.  I've been with Dr. Perkins going on 6 years doing Massage Therapy.  I was raised in Loganville and married my high school sweetheart.  We have a little girl named Ava.  I also own a boutique in downtown Monroe.  When I'm not working I love to spend time with my family and friends.
---
Carrie - LMT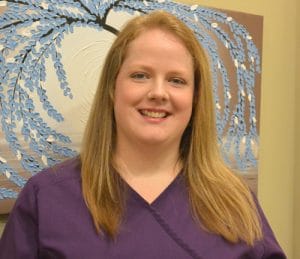 My name is Carrie.  I have been a licensed Massage Therapist for over 9 years. I have experience in a wide range of massage techniques, such as Swedish, Deep Tissue, Sports, & Pregnancy.   I live in Loganville with my husband and 2 small children.  I enjoy spending time with them when I'm not working at Perkins Chiropractic 3 days a week.
OFFICE HOURS
---
Monday
8:00am - 12:00pm
2:00pm - 6:00pm
---
Tuesday
2:00pm - 6:00pm
---
Wednesday
8:00am - 12:00pm
2:00pm - 6:00pm
---
Thursday
2:00pm - 6:00pm
---
Friday
8:00am - 12:00pm
2:00pm - 6:00pm
---
Saturday
Closed