Chiropractor Christopher Perkins D.C.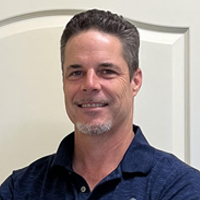 My name is Dr. Christopher Perkins, I was born in Virginia Beach, Va. and raised in Marietta, Ga. After graduating from Life University in 1998, I completed my internship in Jacksonville, Fl. before opening my first clinic in Athens, Ga. in 1999. I sold the Athens location and moved to Gwinnett in 2002 where our current office is located. In my seventeen years of experience, I have become proficient in a variety of different chiropractic techniques, as I have learned that not one method works best for every person. We believe that maintaining a healthy spine is vital to health and enjoying a high quality of life. In addition to spinal adjustments, we provide each patient with a series of stretches and strengthening exercises that will help increase their flexibility and stabilize the muscles, tendons, and ligaments that support and anchor the spine. There are variety of different therapies that we utilize to help accelerate the healing process. Massage therapy, electric muscle stimulation, active rehab and intersegmental traction are employed based on each person's condition I look forward to helping you reach your fullest potential in spinal health. Yours in health, Dr. Christopher Perkins
---
Chiropractor Christopher Jerry D.C.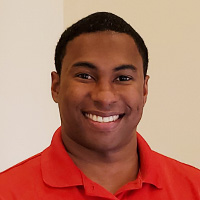 My name is Dr. Christopher Jerry. I am originally from Brooklyn, NY but moved down to Georgia with my family at a young age, growing up in Dacula, GA. I graduated from Mill Creek High School then received a full scholarship to attend Claremont McKenna College out in Claremont, California. Out in California, I studied neuroscience as well as being a track and field athlete. Growing up playing sports including baseball and swimming along with track and field, I had always planned on going to medical school to become a sports medicine M.D. I was close to beginning med school when I was introduced to the field of chiropractic, loved how chiropractors were able to create whole health, lasting changes without pharmaceutical drugs or surgery and decided to attend Life University in Marietta, GA to become a chiropractor myself. Outside the office, you will probably find me with my lovely girlfriend at an Atlanta United event or on an adventure with our 2 dogs. I am extremely excited to meet you guys! Yours in health, Dr. C.J.
---
Chiropractor Jennifer Bolton D.C.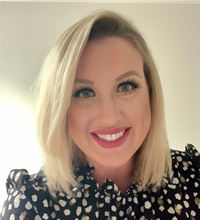 Hi! My name is Dr. Jennifer Bolton. I was born and raised in the beautiful Traverse City, Michigan area. I obtained my undergraduate degree from Grand Valley State University in Michigan and was able to serve the greater Grand Traverse area as an athletic trainer until I moved to Las Vegas, Nevada. I loved working with student athletes and on the sidelines during games.
I lived in Las Vegas for five years and attended UNLV as a non-traditional pre-med student with hopes to attend PA school one day. Medicine had always been a passion of mine, until I worked in several different hospitals in the Las Vegas area and realized that many patients were living their lives to just survive, and not thrive. It was then that I started to switch my thinking to how I could help provide a more holistic approach to help individuals maximize their health and wellness. In the winter of 2018, my spouse and I moved from LV to Atlanta, Georgia so I could pursue my doctor of chiropractic degree from Life University. I graduated Summa Cum Laude in 2022. I have a passion for radiology and love caring for perinatal clientele, as well as children!
In my free time, I am a mom to one charismatic little boy and four furry babies. I love spending time with my family, going on walks with my dogs and cooking. I look forward to my new adventure at Perkins Chiropractic and love being able to serve those in the surrounding area!
---
Christy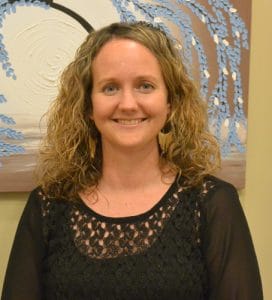 My name is Christy.  I am originally from Florida, now living in Walton County.  I've been married for 13 years and have 2 children.  I enjoy being active in sports and volunteering in the community.
---
Melissa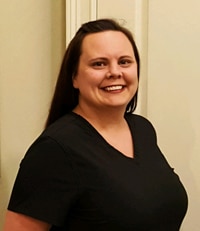 My name is Melissa. I was born and raised in Georgia. I married my high school sweetheart 20 years ago. We have 2 beautiful children. I've worked in the healthcare field for 6 years. In my spare time I enjoy sitting down with a good book.
---
Heather - LMT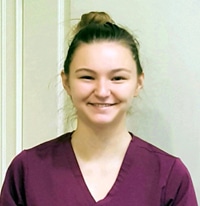 My name is Heather. I was born & raised in Georgia. I am a licensed massage therapist in the state of Georgia & I graduated from Georgia Career Institute.
---
Glenda - Massage Therapist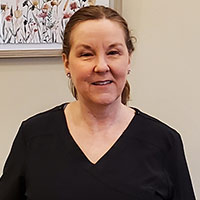 My name is Glenda. I am from Augusta Georgia. I have been a Massage Therapist since 2004. In my spare time I enjoy traveling, home improvement, and gardening.
---
Tracey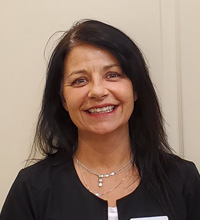 Hello, my name is Tracy. I am originally from Kentucky and have been in Georgia for 29 years. I have been married for 25 years and I am a mom to 3 wonderful children. I enjoy living everyday that God has given me.
---
Pressley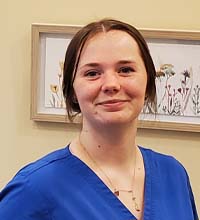 My name is Pressley and I am from Georgia. I am a senior in high school and hope to become a nurse in the future.
---
Yvonne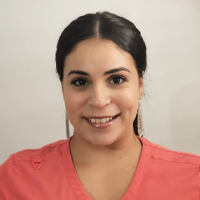 My name is Yvonne, and I am a proud Boricua, born and raised in Puerto Rico. I am passionate about helping others and enjoy combining my knowledge and experience as a PTA and Massage Therapist with my studies in Biology to serve better and improve my patients' physical condition. I'm also an animal and nature lover and enjoy going outdoors.
---
Aaliyah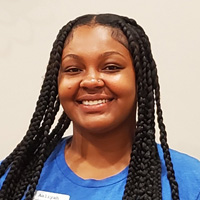 My name is Aaliyah. I'm from Long Island, NY and have been in Georgia since
2018. In my spare time I love reading books and gardening.
OFFICE HOURS
---
Monday
8:00am - 12:00pm
2:00pm - 6:00pm

---
Tuesday
9:00am - 12:00pm
1:00pm - 6:00pm
---
Wednesday
8:00am - 12:00pm
2:00pm - 6:00pm
---
Thursday
9:00am - 12:00pm
1:00pm - 6:00pm
---
Friday
8:00am - 12:00pm
2:00pm - 6:00pm
---
Saturday
Closed
Perkins Chiropractic, Massage, Decompression and PiezoWave Therapy
3232 Krisam Creek Drive
Suite 200
Loganville, GA 30052
(678) 957-6808